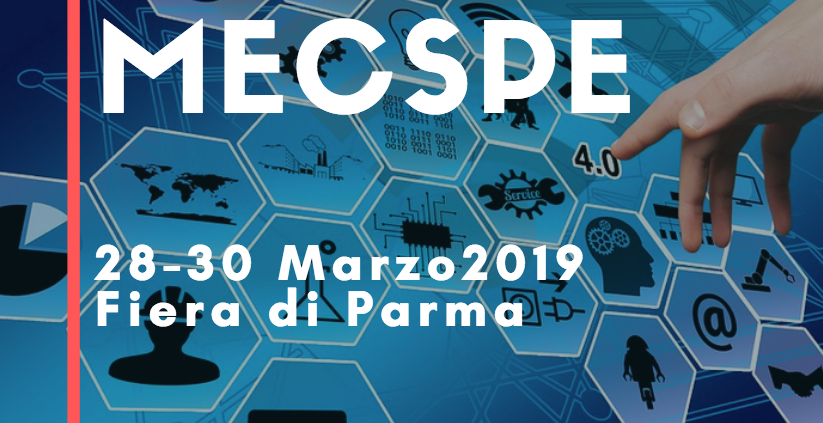 In 2019, during the fourth industrial revolution, are you sure you can afford to choose a supplier that has not renewed itself through "Industry 4.0"?
If you are convinced, too, that today you can no longer run this risk, then follow me: I will lay out for you the reasons why buying from a supplier in step with the times is indeed the best solution in order to make sure that quality and efficiency are constantly guaranteed. As we were saying, we are now in the midst of the fourth industrial revolution.
We hear people talking about it all the time. Apparently most people seem to think that, in Italy, the benefits which companies have derived from taking part in this transformation are due to the incentives which the Government has decided to give. On the other hand, few people are aware that the greatest advantages have been obtained in the manufacturing sector, by greatly improving efficiency and subsequently bringing production to unprecedented high levels. Let's take one step at a time and start from what is really meant by Industry 4.0. When we talk about Industry 4.0 we are referring to "robots and big data".
We are talking about smart machinery which, by using new technologies allowing us to control and share all data and information about production, are able to increase their efficiency and product quality. Industry 4.0 is, first and foremost, synonymous with production control and traceability. By using state-of-the-art equipment, fitted with simulators able to virtually recreate the whole production phase, it becomes possible to predict all variables. You can thus prevent or correct possible errors and calculate production times and costs exactly, in order to optimise the final result.
Let's go into detail and find out together what are the real advantages brought by this revolution:
– higher production speed;
– higher productivity by reducing set-up times and the number or errors;
– higher quality production;
– less waste produced because sensors are used which check each processing phase in real time;
– greater accuracy in estimating costs.
These are all undisputable advantages for any company, however those who benefit the most from them are the final buyers because they can have a product whose quality and efficiency levels are higher than anything ever purchased so far.
Here are the actual advantages you can achieve by buying from a supplier in step with "Industry 4.0":
– shorter waiting times: a company which controls and calculates all production variables is as efficient as can possibly be.
– end product of higher quality: by checking every production phase using state-of-the-art machinery, errors are reduced to zero and product quality is guaranteed.
– precise estimating of costs: no surprises regarding the final cost of production, calculated and agreed in detail during the estimate phase.
There is more, though: having a supplier which is Industry 4.0 compliant also means counting on highly qualified staff. The use of simulators and augmented reality allows for accurate training of our staff, which helps avoid costly mistakes to the detriment of the company itself. The well-known capabilities of Italian professionals and technical staff, combined with the Industry 4.0 working procedure, make Italian companies the best partner to buy high quality moulds.
All of this leads to "Industry 4.0" and "Made in Italy" being so successful in combination.
And we at Tecnostampi have used this opportunity to make sure that our clients can enjoy an extraordinary purchase experience. Always mindful of all our customers' requirements, and wishing to keep in step with a market which is increasingly competitive, we have progressed.
We have become Industry 4.0 in our own right.
Our philosophy has always been: continuous innovation, well prepared technical staff and quality guaranteed throughout the process, starting with the design phase. And in the fourth industrial revolution we saw the chance of bringing our quality standards to a more advanced stage, to levels which would have been unimaginable a few years ago.
To experience all our innovations first hand and allow us to show you how our company is increasingly moving towards a future based on technological innovation,
Visit us at "MECSPE" in Parma from 28 to 30 March 2019, Hall 6 – Stand A25
Now it's up to you: are you still in any doubt about who your best future partner should be?
Do not miss this opportunity: make the most of a chance to meet the best Italian suppliers who have grasped the essence of this great revolution.
Thank you for reading this article.
Francesco Pelizzari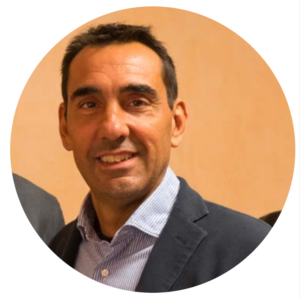 https://www.tecnostampi.net/wp-content/uploads/2021/01/tecnostampi-la_quarta_rivoluzione_industriale.png
689
823
tecnoadmin
https://www.tecnostampi.net/wp-content/uploads/2021/04/logo-tecnostampi.png
tecnoadmin
2019-03-22 08:59:38
2021-03-10 09:36:17
The Fourth Industrial Revolution